"Denta Vita" Private Dental Clinic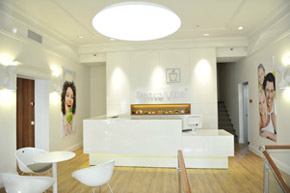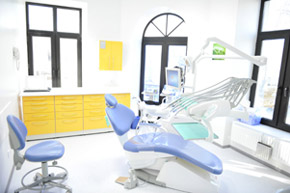 The dental clinic "Denta Vita" was opened in Chisinau in 1999. Today it is one of the few private dental clinics in the Republic of Moldova, which provides a full range of dental services of high quality. "Denta Vita" it is a professional medical institution which offers its patients:
Preliminary examination
Teeth prophylaxis
Treatment ...
Orthodontic services ...
During the construction of "Denta Vita" dental clinic there were complied all requirements which provide comfort and convenience for its patients. First of all, "Denta Vita" is located in the center of the city and it is easily accessible from any area of the capital.
During the process of design it was provided, and then successfully implemented the most advanced air conditioning and cleaning system in every medical room. Stable temperature and humidity are important both for the treatment and storage of materials, which dentists and orthodontists of "Denta Vita" clinic use in their work. A separate system is applied for vacuum-cleaner, surgery aspirator. This eliminates the spread of the infected cloud from the work zone into airways of patients and staff. Computer communications between dental surgeries, registry and Rq-Cabinet provide the medical process with necessary information.
Communication systems for compressed air, passing from the compressor, supply to each dental chair sterile air with no moisture and impurities oil. Water System Communications provides workplaces with water that passes a 2-tier treatment.
In the surgeries of "Denta Vita" dental clinic the walls are covered with matte tiles, allowing to maintain the sterility according the hygiene and sanitary standards. Bactericidal lamps and air Ionizers are inherent in every medical cabinet. The surgeries of "Denta Vita" dental clinic are separated in aim to create a personal environment during the treatment. Transparent doors in dental surgeries allow to the primary patient of our clinic to observe the treatment process.
Clinic panoramas: