Photo
The photographs of clinical cases of the dental clinic "Denta Vita"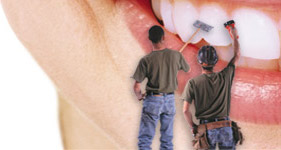 In the photo, the personnel of the dental clinic "DentaVita" offers you to see a few clinical cases from our day-to-day practice in such areas as the prosthetics with metal-free ceramics and veneers, prophylaxis and oral hygiene, tooth restoration, teeth whitening, treatment of root canals and granulomas, dental implantation, cabling prosthetics, sinus lifting and bone grafting.
This section will be permanently enriched with new photos and new clinical cases of our work. This will allow you to understand and appreciate the quality of our services and take a decision where to go for treatment.